S-141
Jump to navigation
Jump to search
S-141/G (notice the slope of the top and bottom of the sidewalls!):
There are many versions of this shelter, for instance the S-175/MTC-3: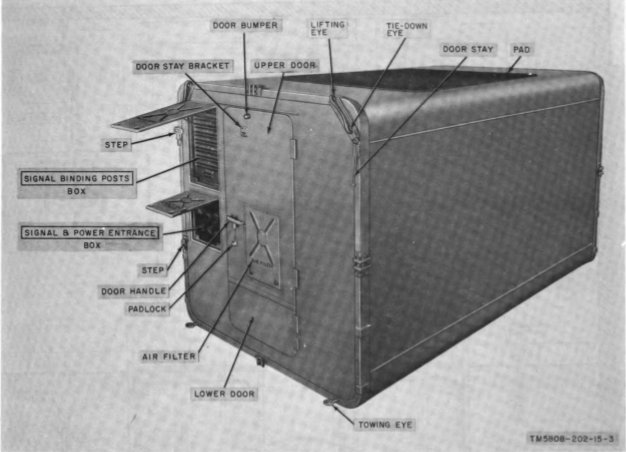 S-141B/G was the successor (without slopes):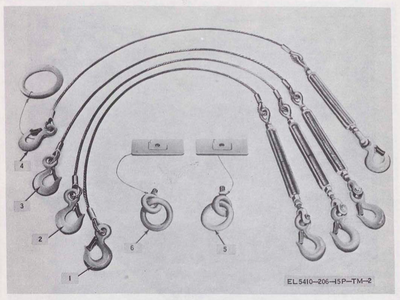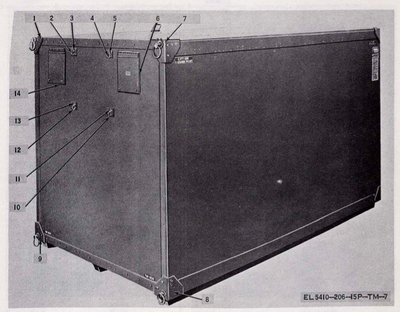 Physical Characteristics: Interior Dimension: 134" L x 76"1 W x 72-1/2" H Exterior Dimension: 142" L x.81" W x 82" H Aluminum skins and structural members bonded to plastic foam core. Weight: 1,200 pounds Concept of Use: General purpose communications - electronics enclosure for tactical army use. Transportable by 2-1/2 ton truck and by fixed and rotary winged aircraft.
Variants
Photo Gallery
Additional Files
Operator's Organizationsla, Direct Support and General Support Maintenance Repair Parts and Special Tools List (Including Depot Maintenance Repair Parts and Special Tools)

Shelter, Electrical Equipment
S-141/G
S-141B/G
October 1973
References
TM-11-4940-202-15: Technical Manual for Electronic Shop, Shelter Mounted AN/MSM-16.
↑ TM 11-5410-206-14P,

"US Army Technical Manual Collection,"

from the CECOM Historical Office archive, Aberdeen Proving Ground, MD.