ID-220/FRT
Jump to navigation
Jump to search
Overview
Volume Indicator ID-220/FRT is an audio level meter used as a volume indicating instrument for broadcast transmitters.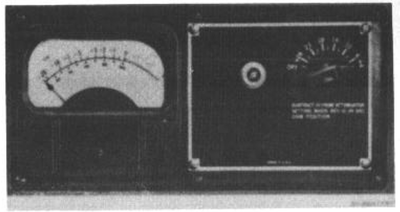 Relationship to Similar Equipment
All models of this equipment are identical except for maintenance parts.
Technical Description
Range

-20 to +26 volume units

Sensitivity

.2 to .5 volume units

Major Units

ID-220/FRT 19" x 5 1/2" x 5"