AN/TVC-1 (XO-1)
Jump to navigation
Jump to search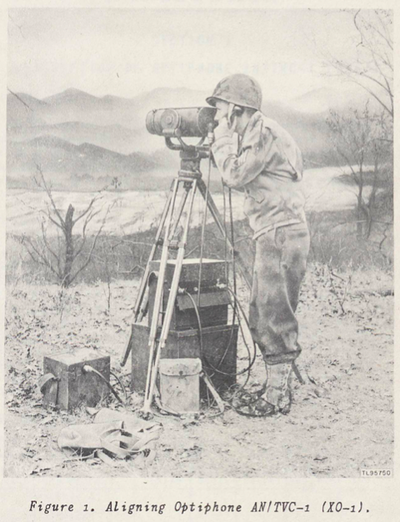 Optiphone AN/TVC-1 (XO-1) is an equipment designed to provide single channel, two-way, break in speech communications over a narrow bean of white or dark light. the equipment consists of an optical unit, control unit 6 volt storage battery, Telephone EE-8-(*) and accessories. The complete unit weights approximately 145 pounds.
Reference FIles
References
↑ TM 11-395,

"US Army Technical Manual Collection,"

from the CECOM Historical Office archive, Aberdeen Proving Ground, MD.