TACFIRE
Jump to navigation
Jump to search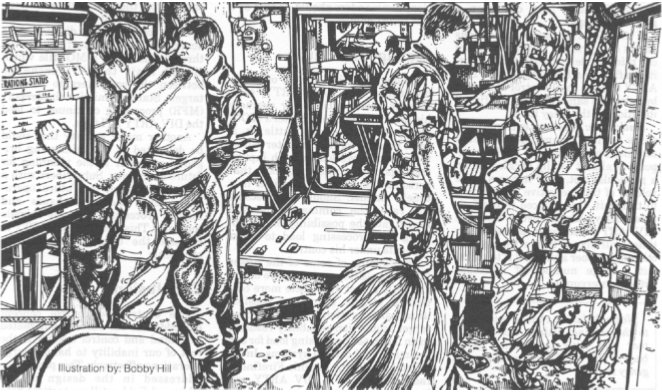 The tactical fire direction system (TACFIRE) was a successor of the FADAC and was fielded in 1978. It contributed major improvements by automating tactical fire control, target intelligence processing, unit status accounting, target analysis, fire support coordination, and fire planning. TACFIRE consists of a digital loop of computer centers at battalion, division, and corps artillery levels, and includes firing via the battery computer system (BCS) and forward observers via the digital message device (DMD). It was used well into the 90-ties of the last century. In its turn it has been successed by AFATDS.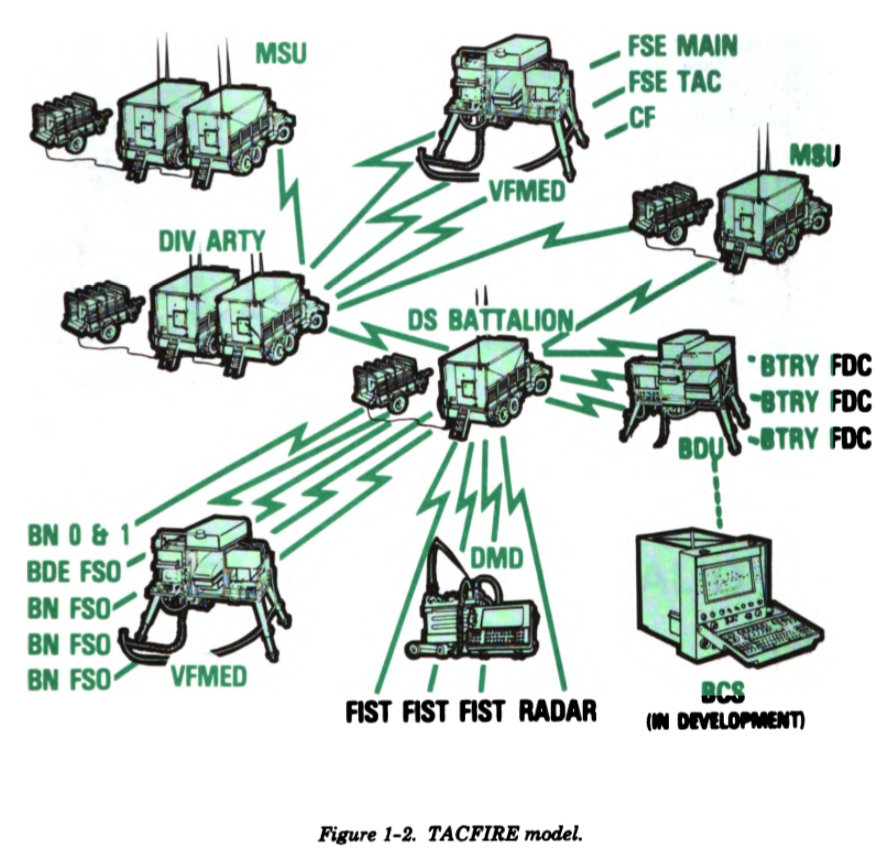 Important Elements within and Keywords of the TACFIRE-system
ADP (automatic data processing)
BCS (battery computer system)
BDU (battery display unit)
DDT (digital data terminals)
DMD (digital message device)
DS (battalion) direct support (BN)
ELP (electronic line printer)
ETD (electronic technical display)
FAMAS (automated met station)
FDC (fire direction center)
FDO (fire direction officer)
FIRE DIRECTION CENTER, ARTILLERY, OA-8389/GSG-10(V) (NSN 7010-01-017-7039)
FSE (fire support element)
FSO ((battalion) fire support officer
MOI (message of interest)
MST (maintenance support team)
MSU (mutual support unit) (see Section V)
POWER UNIT, PU-732/M, TRL-MTD (NSN 6115-00-260-3082)
RPV (remote piloted vehicle)
TOC (tactical operation center)
TRUCK, CARGO, 5-TON, M813A1 (NSN 2320-00-050-8905)
TTFC (tactical and technical fire control)
VFMED (variable format message entry device
Reference Files

TC 6-1 1977

FM 6-1 1986 Now complete! (Collection De Wit).
Field Artillery Journal May-June 1987