MSE
Jump to navigation
Jump to search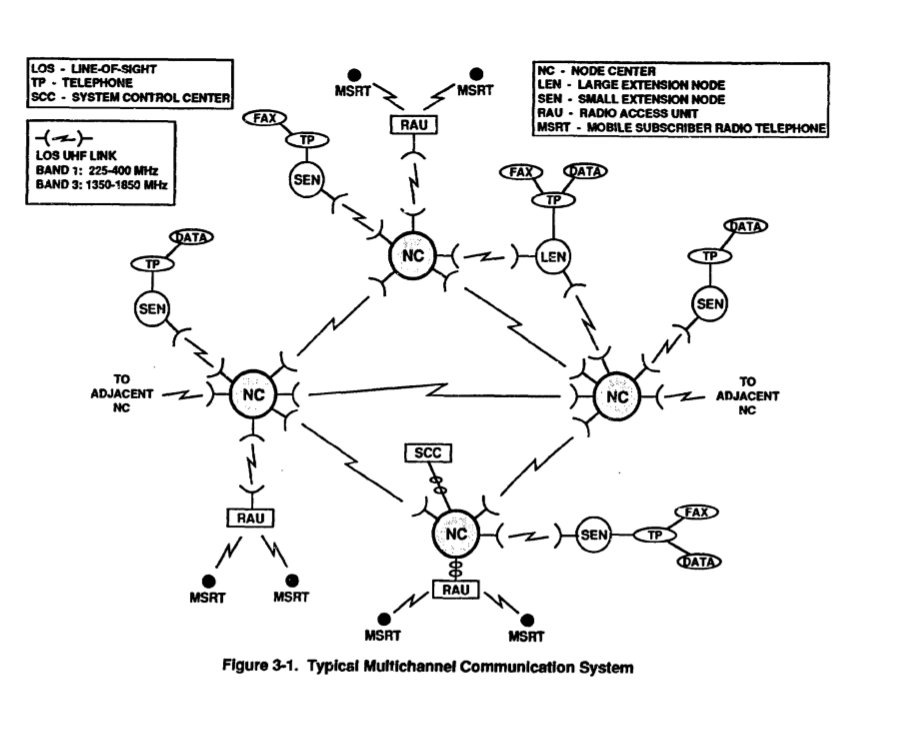 The Army purchased this equipment to meet the needs of the modern battlefield. MSE is largely an automatic network that provides mobile, highly decentralized communications from the corps level down. The MSE system uses branching layers of equipment that process a few central areas into a network capable of providing communications to thousands of subscribers. The System Control Center (SCC) is the central point for controlling the MSE system. The backbone of the system is the Node Centers (NCs). These NCs interconnect and communicate with each other. Each NC covers a certain geographical area. They are mobile equipment stations that deploy with the division. Each NC has extension nodes branching from it. These extensions, either Large Extension Nodes (LENs) or Small Extension Nodes(SENs),providevoice,data,andfacsimile communications to the division command posts (CPs), and provide automatic switching to all MSE subscribers. To provide access to mobile subscribers, Radio Access Units (RAUs) link them to the LENs/SENs. RAUs are radio transmission sites that receive traffic and routes it to its proper destination.RAUs slightly overlap one another to provide continuous coverage for subscribers. Thus a subscriber moving from one RAU area to another need not reestablish communications. His mobile subscriber radiotelephone terminal (MSRT)automatically searches for the nearest RAU signal, and shift communications to that RAU.
Various modified versions of equipment shelter S-250 house the MSE assemblages.The shelters mount on a high mobility multipurpose wheeled vehicle (HMMWV) M-1037. All ancillary equipment mounts in or on the shelter or associated trailer. These communications assemblages provide a quick set-up/tear-down capability, enhancing the mobility of the MSE. A SEN or RAU may be set up in a 30 minute time. LENs and NCs, due to their size and complexity, may require more time to bring on line.
Maintenance is performed by the Maintenance Facility AN/TSM-182 and Spares Facility AN/TSM-183.
SCC-2 (SCC AT CORPS LEVEL):
Reference Files

FM 11-30 1991

FM 11-55
Mobile Subscriber Equipment (MSE)

22 June 1999

SS-0029 PLAN TACTICAL TELEPHONE SYSTEMS