AN/CRN-2
Jump to navigation
Jump to search
Overview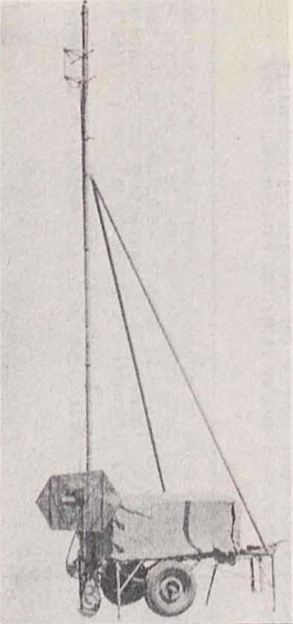 Is a glide path transmitter which gives the angle of approach. This is indicated on a horizontal pointer contained in the AN/ARN-4, instrument landing receiving equipment.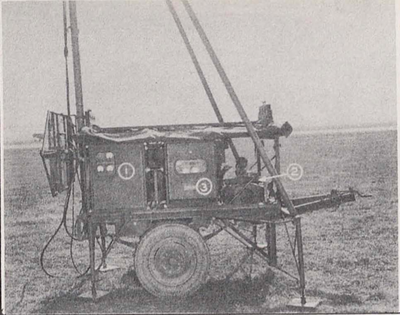 Transmitter and Modulator
Gasoline Engine Power Supply
Rectifier Power Supply
Images
Technical Details
Frequency Range

330 - 340 mHz

Number of Crystals

1

Preset Frequencies

335

Antenna

Folded Dipoles

Tuning

Xtal Controlled

Power Source

PE-141 Motor Generator (115v 60 Cycles)

Power Output

25 Watts of CW Power

Type of Signal

Straight line glide path - Double Bean MCW system

Range

15 Miles at 3000 Ft.
Tubes
1 - 6JS
2 - 6SJ7
1 - 6SK7
3 - 5V4G
3 - 6SN7GT
1 - 9002
1 - 829B
1 - 832
2 - 836
4 - 8025
1 - VR90
1 - VR150